Leading up to the Eugene Marathon and Half Marathon, we are featuring some of our Team Run Hub athletes who have been training with the group since the end of January. If you're interested in joining a future Team Run Hub training group, click here. Our next training program starts in August for the EWEB Run to Stay Warm. Registration will open in July.
Meet Kathleen Gage, business consultant and new runner
Why did you start running? And how long have you been doing it? 
I've been running for a little over a year. I began running a few years after both my parents passed away. My father in 2009 and my mother in 2011. I didn't start immediately after their passing. I didn't realize that the loss of my parents had impacted my state of mind and health. I was at one of my heaviest weights, feeling in a slump and knew exercise would help.
I began power walking in 2015. To make sure I stuck with it, I registered for the Eugene Marathon (nothing like making that kind of commitment). It was also to give myself the gift of health for my 61st birthday, which took place within a week of the marathon. I did have someone coaching me, but there was not a lot of focus on a well-rounded approach. More than anything, she would tell me what distances to run. I didn't change my eating or incorporate any resistance training.
I finished the marathon, but after the legal time – 8 ½ hours. Not to be deflated or defeated, I registered for the 2016 Eugene Marathon. This time, I was self-taught. I read lots of books, watched videos and did a lot of online research. Although, I did better than the previous year, but still not very good – 7:03.
Why did you join Team Run Hub?
A friend told me how nice the Run Hub staff was. I received a gift card for Christmas. Prior to going into the store, I checked out the website and read more about the team and the training. When I called the store, Dustin (who I had no idea was the owner) was very helpful and encouraged me to join. The price was very reasonable and I knew if I was to do this right, a team environment coupled with coaching on various aspects of training would be exactly what I needed.

Which race are you training for? And what's your goal for race day (could include time, feel, effort, experience, etc.)?
I'm training for the 2017 Eugene Half. My goal is to complete it in 2:45. That will be a personal best and I will feel like I have accomplished a lot by doing this. I also participated in the Easter Egg Stash Dash Half Marathon on April 15.
What motivates you to run?
I am motivated by how running makes me feel. It's a great way to clear my head.
I'm also motivated knowing I am inspiring other older women to do what they can to get healthy. Sometimes I don't realize how old I am and yet, when I get really honest, I know that the quality of my life is directly proportionate to the quality of my energy, health and vibrancy.
I also find running to be very spiritual to me. It's a way to focus on what I have to be grateful for.
Which do you think is harder for you, speed workouts or the long run? And why? 
Speed workouts are harder than distance. I'm not a fast runner (as is evident by my finish times, LOL) and when I push too hard, my right leg tends to tighten up and my calf hurts a lot. When I pace myself, I enjoy the process and don't tend to hurt as much, if at all.
What stands out for you as your favorite aspect of the training program so far? 
I love the team environment and have made some very nice friends. We enjoy connecting on run days. I also love the coaching by Brett (Ely). She is wonderful. Dustin is very welcoming and always takes time to answer questions. The entire Run Hub team (family) is great.
Favorite post long run fuel?
Protein bars and lemon water
How do you spend your rest/recovery days? 
I enjoy weight training. I also love to read a good book as well as meditation. And I LOVE the foam rolling classes. They are the best.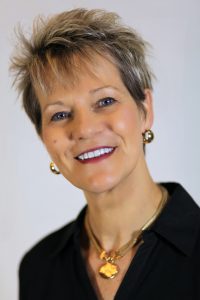 Do you have a most memorable run or workout? If so, tell us about it. 
I really enjoy the evening runs we do, which leads to one of my most memorable runs. Last year, I did the Dexter Lake night run and had a blast.
Concluding thoughts:
I am very happy I made the decision to join the Run Hub Team. It is, by far, one of the best investments I have ever made. I own a business consulting company and having the team trainings to look forward to assures I don't overwork myself or spend too much time at the office. I encourage anyone, regardless of the level you are at, to join this amazing program.
Thanks for the kind words, Kathleen and good luck at your race!