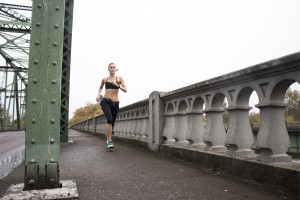 You know that feeling after you've just finished a run on a warm summer day or wrapped up a long, muddy trail run? The  endorphins are flowing, beads of sweat are dripping everywhere, you're feeling pretty bad ass.
And then you plop your sweaty self into your car to run errands, head home, meet a friend, etc. Blech!
Well, Eugenians Brendon Powell and Steven Mortinson want to change that.
Born out of a busy, active lifestyle, Swetback is their answer to a runner, cross fitter, hiker, or cyclists' problem. Swetback is a tool that attaches to your car seat to properly hold a bath towel in place so you can keep your car clean even when you're at your dirtiest. And it's not just for athletes! The Swetback can be used by contractors or those who have small children or want to transport their pets.
The idea for Swetback was originally sparked a few years ago while Brendon and his family were living in Nashville, TN where exercising in humidity and being caught in a thunderstorm were the norm. Then a year ago, when Brendon tried his hand at
Crossfit, he soon realized how nice it would be to be able to hop into the car after class without having to hassle with the towel underneath him.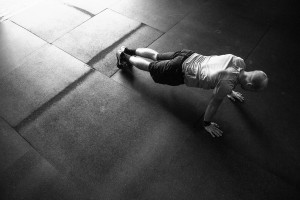 Brendon and Steven met in the parking lot after a trail run at Hardesty Mtn. Both are busy stay-at-home dads and entrepreneurs looking to solve a problem.
Does this sound like something you could use? Help Brendon and Steven launch Swetback by supporting their Kickstarter! Their campaign ends December 17 at 7 a.m., so if this sounds like your cup of tea, get on it. They are already 1/3 of the way to their goal. Let's help them make this dream a reality!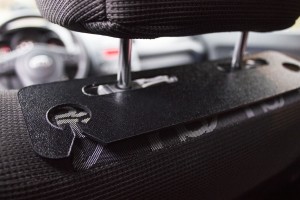 By supporting the Kickstarter project, you'll help them produce their first run of Swetbacks so they can take them to the public. And with a donation of $18, you'll get your very own Swetback if the project is a GO!
Know someone else who might be interested? Please share this project with them.